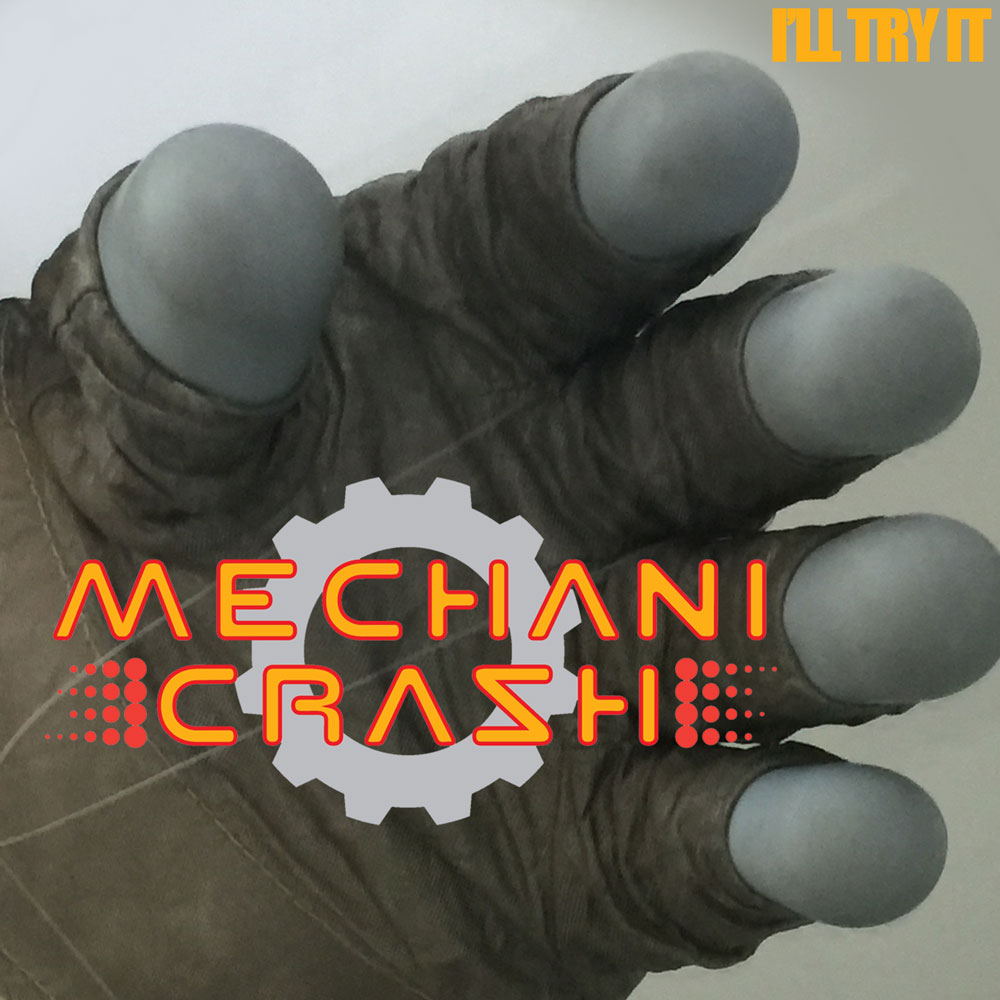 It is New Year's Day, 2018. It's a good day to reflect. 
I'm approaching 50 recordings in the four years since taking on the "MechaniCrash" project. I'm still having fun, and pushing myself creatively. I'm incrementally a better musician and producer than I was a year ago... at least a little bit.
I had a moment of moral enlightenment last year, and moved from sampling anything to only sampling things in the public domain. Even the images I use for album-art are of my own creation, or in the public domain.
My trusty old Roland SP-808 Zip-disk-driven sampler finally shit the bed, and was replaced by the magnificent Akai MPC-X, a machine that I am absolutely not worthy of. I can already do everything I was doing on the old Roland, and seem to only be using 0.05% of the machine's ability.
Yesterday I finished the 12th recording of 2017. Besides recording, I expanded distribution. You can now find some MechaniCrash songs on iTunes, Spotify, Amazon, Google Play, and Pandora. I pressed a vinyl single that can be ordered here.
Two of this year's songs ("20th Century Regrets", and "I'll Try It") included donated drum-tracks from my friend Krister Friday, from Chicago. Thanks Krister! Keep sending me beats!
All in all, not a bad year. Now what?
Hear all of the 2017 MechaniCrash songs here, or on a SoundCloud playlist here:
MechaniCrash 2017 Soundcloud playlist
Look for MechaniCrash songs on iTunes, Spotify, and wherever-else...
Happy new year!