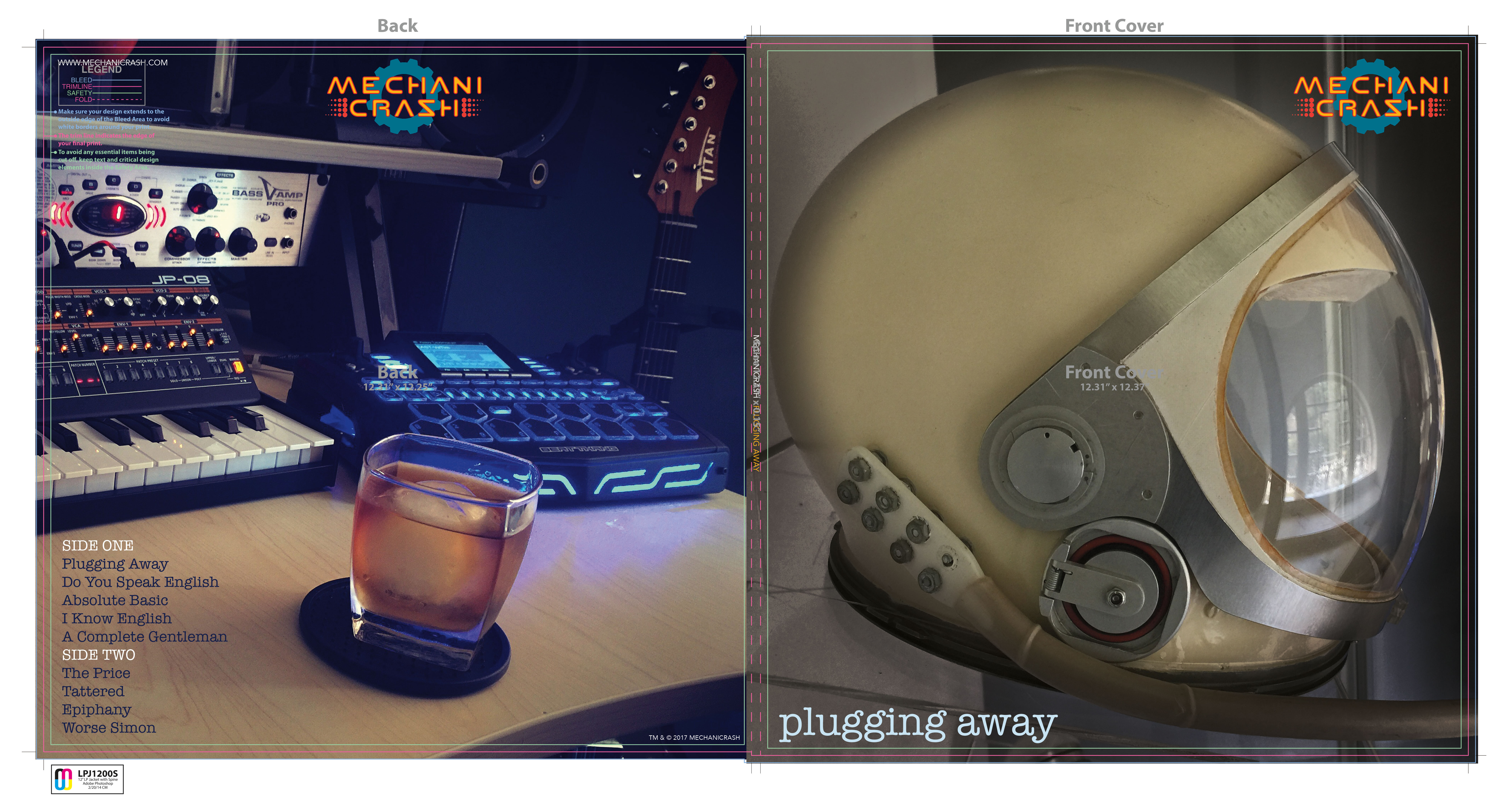 It's been about a month since my last post, and my last recording. The past six months have been an intense period of recording. I initially started recording, and sharing recordings online, as a creative exercise. The purpose was to become better at it by forcing myself to finish recordings, and to make them available to be heard. This would also make them available to be critiqued too, but that would be part of the process. 40 songs later, I decided that I should evolve to more challenges. I decided that my next big thing would be to actually create a physical product. No band I have ever played with has ever produced a physical offering (record, CD, etc...) of a song that I participated in its recording. After finishing my last recording in February, I decided to piece together an album, and press it!
Well... long story short... I prepared the files, designed the album at, and was all ready to go. I uploaded everything to the record-presser's site. The last stage was a form to  certify ownership of the materials uploaded. Then it hits me right in the face. I use samples heavily. Samples from recognizable pop-culture references. I never cared if they were others intellectual property because I wasn't selling or distributing anything. I thought of it as found pieces in collage hanging in my home that only my friends would see. Because pressing a record was a bit of an afterthought, I had prepared a work that wasn't mine to reproduce, even if intended just to give away. I stopped. The image above is the in-progres art for the unreleasable album.
An interesting sidebar is that my beloved Roland sampler, mainstay of my recording arsenal for 20 years fatally broke down before I finished my February recording project. The situation forced me to complete several songs without samples. To my surprise, they turned out quite well. I realized I was probably using recognizable samples, and the cultural frames of reference they contained, as a bit of a crutch to distract from too much attention on my actual playing. These sample-free songs forced me to rethink my sampling approach.
In the end, I decided to only press a vinyl single of two songs that have no intellectual property issues. Those files have been sent, and the order delivered!
I also decided to move forward with a new sampling mandate. Creating the next block of songs would be done in a manner that only samples public domain sounds, or sounds I created myself, or otherwise own. The goal would be to create a body of work that I own enough to reproduce, distribute, and even sell, if I want. This is a meaningful evolution of my process, and I look forward to the challenge.